Welcome!
Hi! We are Tom & Sheila…also known as The Golfer and The Mermaid. Romancing the Globe Travel Blog is our way to connect with you through sharing our personal travel stories, reviews and tips. Whether you are insatiable travelers like us or you have the occasional awesome vacation or you love daydreaming and reading stories about all kinds of travel experiences, we sincerely hope you enjoy Romancing the Globe with us!
Our Story
We met Christmas Eve of 2007 (online dating works, but that's another story!) and our adventures began almost immediately. We each had always loved traveling and we quickly learned how much we love traveling together!
We are crazy happy together. Really…crazy…happy. Our friends tend to be inspired or nauseated, or perhaps alternatively both. Since we didn't find each other until we hit our 40s, we're making up for lost time and enjoying every minute. Yes, we occasionally get sideways with one another, but quickly get back to bliss. We give each other loads of grief, call each other out on any BS and easily spend way too much time together.
Our Scottish wedding was in 2010 and we spent an amazing honeymoon in gorgeous Scotland.
At home we balance parenthood, work, friends, community, and date nights in a friendly suburb south of Denver, Colorado. Denver is great for lots of fun including Rockies Baseball, Broncos football, golf, arts, theater, parks, festivals, wonderful people, and omnipresent nearby mountains for skiing, hiking, waterfalls, rivers, road trips, and just plain being in awe.
Experiences matter far more than travel statistics, but the stats are kind of fun, esp. since Tom is a spreadsheet/facts guru. Seriously, he has lists of every concert he's ever attended, every ski resort skied, golf courses he's played, SCUBA dive sites, surf spots, Major League baseball stadiums and even nude beaches! Plus, our travel blog readers probably want to know that we really do have a bit of travel experience to share.
What counts as a trip?

We've taken 93+ trips together!
Determining what counts as a trip is tricky as some are a quick weekend getaway within Colorado and others are a full month exploring 6 countries or 5 months exploring 3 countries, but each time we pack our bags and leave home to travel just counts as one trip.
How long do you have to stay in a country for it to count?

Between us we have visited 60 countries and as a couple we have visited 46 countries since 2008.
Travelers vary in how they add their countries. Some only count countries in which they've slept overnight, yet others count a layover in which they didn't leave the plane. Does driving thru a country or US state without stopping count? Tricky. For us, it's usually at least an overnight, but we do count countries at cruise stops since most are a full day of unique experiences.
How and Why We Travel – Travel Style
It's all about romance, baby! Sometimes it's just the two of us exploring. Sometimes we're with family or meeting up with friends or family. Some adventures are wildly unique like bareboat sailing in the Greek islands and others are more "normal" like relaxing at a beach resort in Mexico or a weekend in the Colorado mountains. Some require detailed planning like our trip to Thailand and Cambodia for 5+ weeks with 6 flights and 10 different lodgings including sailing, diving and an elephant sanctuary. Other trips require practically no planning like a Caribbean cruise. We also really enjoy home exchanges to interesting corners of the globe and planned one with 12 consecutive exchanges "down under". Road trips are great fun, too – within colorful Colorado or across the country.
Romance comes in many styles!
We're easygoing, relaxed and nice. Honest! There are often challenges and random glitches that occur when you travel, so letting those ruin the day makes no sense. Yes, we love it when everything goes as planned, flights are on time and the lodging is as promised, but if not, we won't be the ones shouting at the staff and threatening to call our attorney (Sheila actually dated THAT guy).
It's easier to say what is not our style than what is, I suppose. We love our home and having a home base with family and friends (plus, we need the storage for Sheila's Christmas decorations), so we're not going to pack it all up and become full-time travelers, although some would argue that we already are. We're not backpackers (kudos to those who travel light enough to pack everything in a backpack! That's not in our skill set). We don't camp or stay in hostels, yet our lodging can range from rustic cabins to tiny sailboat berths to charming bed & breakfasts to overwater bungalows to 5 star hotels and beautiful homes around the world. Planning for each trip is unique. We wrote about how we choose our lodging in Get a Room!
♥ ♥ For us, it really is all about romance whether that's as obvious as kissing under De Magere Brug in Amsterdam, making a U-turn to check out a waterfall in Iceland, getting drenched in matching yellow slickers off the coast of Scotland, basking in the glow of hot air balloons on a beautiful Colorado night, making a heart out of elephant poop in Thailand, dressing up for dinner on a cruise ship or simply doing the dishes together in our kitchen.
How do we have time to travel so often?
Every trip is planned around our family time and work commitments. We are now empty nesters with family throughout the USA, so visiting and hosting family members a few times each year is always a priority. For work, we both take on projects that can often be accomplished with a laptop from anywhere.
Our stories won't be about family travel. In fact, since we have all kinds of fun, blended family dynamics to respect, we've elected not to share much detail about our family members. Sometimes our family trips will include activities we'll share here, but mostly it's quality family time. The stuff that life's made of, but not romantic travel blogs. 🙂
How do we afford to travel?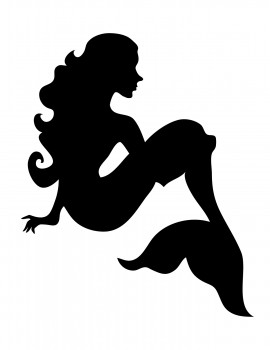 Sheila says: Well, you'll notice that I'm wearing the same clothes in many of our pictures. *Blush*
We look for great value and unique experiences, which is not to be confused with budget travelers. When possible, we are opportunistic about last minutes deals and often our travel dates happen to be in off season or shoulder season. We don't go for the cheapest – just the best value for the type of trip it is. We spend more for things that really make a difference to us and spend less on things that don't. That sounds really vague, so we'll work on more details and examples.
Who is behind our cameras and keyboards?

About Tom: Sheila says Tom is an awesome combination of super smart and athletic. He's the one who keeps us adventurous, on time, safe and smiling. He's been on the road since he was 3 months old. It probably wouldn't be a huge exaggeration to say he remembers every detail. He was a Boeing brat, started in Seattle, Washington, lived in 15 different places before the 3rd grade, but most of his school years were on the Space Coast of Florida and then high school in Utah (major culture shock). After an advanced degree in Statistics at Utah State, he had a 23 year career with the phone company, starting at Bell Laboratories in NJ, moving to Colorado in 1987 and taking early retirement from Qwest in 2005. He has occasional work projects (consultant for customer performance metrics and regulatory compliance). He truly puts the spring in my steps, the sweet in my dreams and with him is my favorite place to be in all the world. 🙂
♥ Tom's favorite things: being a Dad, golf, Sheila, skiing, softball, and photography.

About Sheila: Tom says Sheila's nicknames are Firecracker and Sunshine and they fit! She is the perfect combination of brains, beauty, and adventure – all wrapped up in a sexy, southern, affectionate, bubbly redhead. She is friendly and nice to nearly everyone. People tend to like her immediately. Good thing I'm not the jealous type. When asked to choose "Ginger or MaryAnn", I can honestly say that I don't have to choose because she is both. She is a Navy brat and spent most of her youth in Africa, then Pensacola and Jacksonville, Florida. Her education was in International Marketing and she excelled at foreign languages thinking she'd be a translator or have some exotic traveling job. After college she loaded her car and drove solo from Florida to Colorado in 1986 without having been here or knowing a soul. She loved it and stayed. In her early twenties she traveled 3 weeks of each month for business then went to China for a summer to teach English. Sheila's career, since 2002, is as an Executive Director / Meeting Planner for non-profit associations. When her latest client project ended in 2014 she started focusing on our blog full time. She makes it a point to find a tree ornament wherever we go.
♥ Sheila's favorite things: Tom, family, SCUBA diving, technology, country music, Celtic music, men in kilts, crafting, her iPad, turtles, witty brains, genuine people, beaches, breezes, finding seashells, and bed n breakfast inns.
[singlepic id=679 w=320 h=240 float=left] ♥ Together we love: family, friends, games, movies, music, National Parks, hiking, waterfalls, the internet, animals, wildlife, snuggling, words, wine, whisky, eating other people's cooking. …and, oh yeah, travel. And then there is planning for the next trip(s)…and editing pictures from the last trip…and…
Hope we haven't over shared! We're looking forward to getting to know our readers and learning from you. Please have a look at our stories and comment on the ones that interest you. We'd love to hear from you!
Hugs! Tom and Sheila
His song: Waitin' on a Woman
(Brad Paisley w/ Andy Griffith)